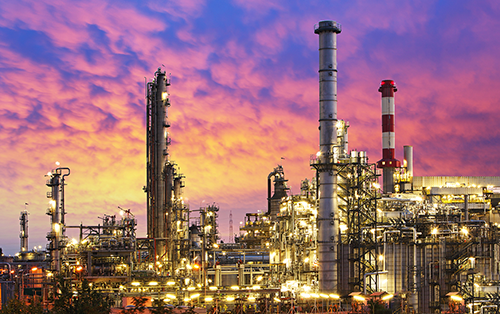 Tantaline® treated parts have proven their performance in various applications since 1993. Since then, Tantaline® has gained broad appeal, and Tantaline® treatment is utilized in numerous (and a growing number of) industries because of its unmatched performance and attributes.
As the global population grows, so does the pressing demand for more food. Agricultural solutions are needed to protect crops from ravages of pest, weeds, and disease.
To manufacture a broad range of innovative crop protection products, Tantaline® treated process equipment is used for its extreme corrosion resistance and inertness.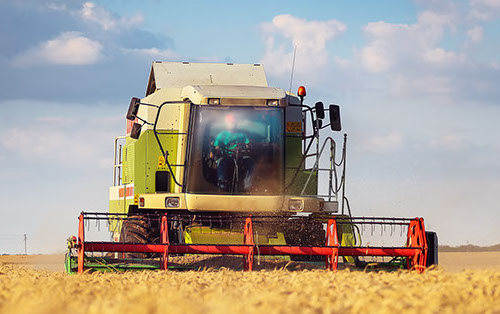 Does your customer need your engineering skills in designing the perfect solution for their processes to work in corrosive environments?
Thanks to Tantaline® treatment, you can design exactly what your customer needs using your knowledge, favorite production site and material, e.g. stainless steel.
Send us your parts, and we apply our Tantaline® treatment making your designed parts corrosion-resistant and inert in acidic environments.
Pairing up your design with our Tantaline® corrosion resistant tantalum surface ensures maximum performance in highly corrosive environments.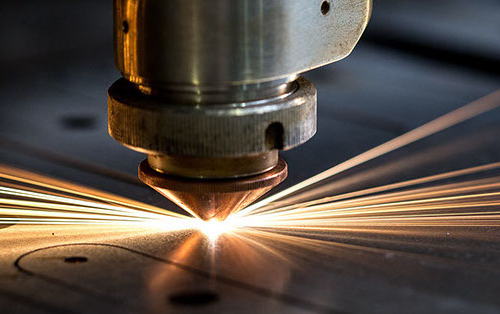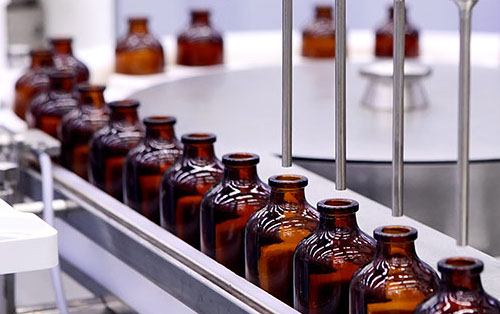 The Tantaline® tantalum surface alloyed products are perfect candidates for critical operations within the food and pharmaceutical industry where product and process contamination must be avoided.
Tantaline® tantalum surface ensures a corrosion resistance and inert surface far beyond stainless steel and special metals like Hastelloy®*, titanium and zirconium. In processes where even the smallest amount of metallic impurity cannot be tolerated, a Tantaline® inert solution should be considered.
Furthermore, the Tantaline® tantalum surface alloys are accepted and recommended by the FDA as safe and suitable for food and pharmaceutical processing.
The Tantaline® smooth all-metal surface can be easily cleaned and Tantaline® components do not absorb or release organic compounds, like e.g PTFE or PFA lined products. This makes Tantaline® an excellent solution when cross contamination of equipment and products amongst various batches is a concern.
Unlike glass or polymer liners, an all-metal Tantaline® solution can withstand higher temperatures, transfer heat easily and can be rigorously cycled through temperatures resulting in improved process cycle times and throughput.
The Tantaline® tantalum surface alloys are ideal for use in implantable medical devices.
Tantaline® can offer tantalum based solutions for a number of applications including:
The Tantaline® tantalum surface alloy for implantable medical devices means a 100% coverage of all surfaces with surgical grade tantalum and is typically used in combination with stainless steels and titanium alloys.
Medical Applications of Tantaline® Solutions
Improved Biocompatibility
X-Ray Marking
Improved Fatigue Strength
The Capabilities of Tantaline® Treatment
The biocompatibility of tantalum has been well proven during the last 50 years of clinical use. A Tantaline® tantalum surface may result in a faster ingrowth/adoption of an implant together with less chance of rejection. The Tantaline® tantalum surface alloys are suitable for treatment of a number of materials like CoCrMo alloy, stainless steel, carbon, titanium or titanium alloy and other materials.
Tantaline® may improve implants used in a number of applications where tissue compatibility is an issue, like joint implants, fasteners, spinal implants, dental implants and other devices.
With a high density of 16.6 g/cm3 (1440 lbm/ft3), tantalum is an optimal choice for X-ray marking. Tantaline® is suitable for X-ray marking of stainless steel, titanium alloys, nitinol, carbon, ceramics and other materials, and may by applied for a number of implants like stents and spinal implants.
By optimizing the tantalum layer's thickness, the X-ray properties of tantalum can be improved to be nearly transparent, semi-transparent or opaque. (A non-opaque approach is suitable where tantalum acts as a marker.)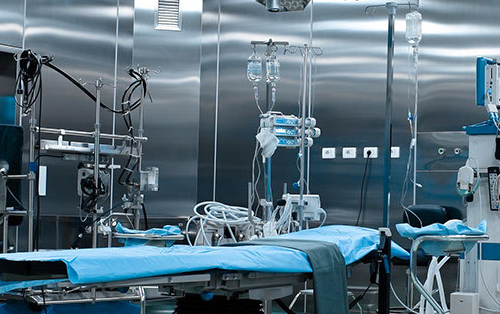 Improved Fatigue Strength
Applied to materials like stainless steel and CoCrMo alloy, tantalum has shown to increase the fatigue strength by up to 60%. For implants exposed to a relatively high mechanical load (e.g. hip joint implants), a Tantaline® treated part can improve lifetime and reduce failure rate. In addition, the Tantaline® surface can improve the biocompatibility of the implantable medical devices.
The Capabilities of Tantaline® Treatment
Due to the fact that Tantaline® treatment requires no fabrication and is a geometry-independent process, complex parts such as stents, foams and other substrates can be treated both internally and externally.
As a result, Tantaline® treatment is an easy way to utilize tantalum cost effectively for medical devices, and it offers a way to introduce new, high performance materials and design concepts into the medical device markets.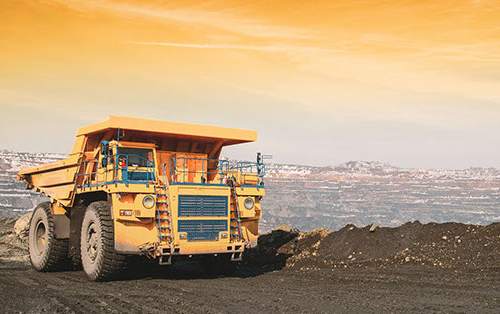 Having corrosion problems in your hydrometallurgical applications? Consider Tantaline® as a solution for your corrosive material needs.
With a Tantaline® solution, you are getting tantalum, the most corrosion resistant material that is commercially available, at costs and lead times competitive to specialty alloys like nickel, titanium, and zirconium.
In hydrometallurgy applications, Tantaline® offers a variety of solutions for your corrosion needs which include mixers, valves, acid lances, and fasteners, as well as various pressure, temperature and flow instruments.
For more information on how Tantaline® could meet your corrosion needs in the hydrometallurgical mining industry, please contact us.
In order for clean energy to be economically feasible and compete with the existing fossil fuel infrastructure, these next generation processes need to be efficient. Engineers are realizing that higher temperatures, pressures, and more aggressive chemistries are needed in order to gain these efficiencies.
As a result, traditional materials have been pushed beyond their limits. Because of the uniqueness of the Tantaline® properties, many of these emerging clean energy technologies become a reality by physically containing these processes, combating corrosion, and avoiding contamination in an economical, efficient, and practical way.
"By enabling battery manufactures to utilize stronger chemistries, more efficient batteries can be produced, bringing renewable energy one step closer to the commercial market."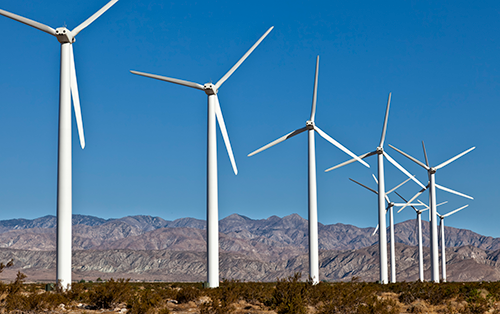 Tantaline® Treated Parts Being Used by These Clean Energy Technologies
Thermochemical Processes (Hydrogen Production)
Electrolysis of Water (Hydrogen Generation)
Biomass to Ethanol Production
Advanced Hydrocarbon Processing
Bio-Diesel
Fuel Cells
Flow Batteries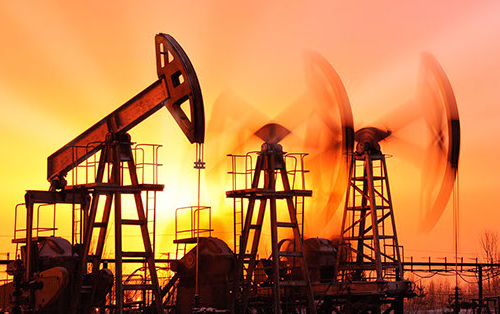 As the world's demands for energy increase, there is a need to access higher impurity oil and gas reserves. In these cases, higher temperatures, pressures, and concentrations of corrosive gases like hydrogen sulfide (H2S) are pushing the limits of conventional materials.
Furthermore, oil well stimulation plays a vital role in the production and operation of oil wells. Using hydrochloric acid, sulfuric acid, acetic acid, formic acid and other acid solutions for well stimulation, Tantaline® can provide a variety of valves and specialty fittings suitable for the most aggressive and high pressure conditions in any environment.
As solutions are injected into the well, the waste effluents need to be treated. These oil well effluents can be aggressive, and, if specialty metals like titanium or nickel alloys are required, Tantaline® represents a higher performing alternative worth considering.
In the oil industry, production uptime is critical and, therefore, product performance and availability are essential. Titanium nickel alloys (Hastelloy®*) have limited performance and product lead times are slow at best. Tantaline® offers a higher performing, readily available alternative at competitive costs.
Offshore Oil & Gas
In the offshore environment, Tantaline® can eliminate problems caused by the pitting corrosion of stainless steel and titanium that occurs in salt water at high temperatures.
For process environments where sea water and brine solutions are used at elevated temperatures, the protection provided by Tantaline® is outstanding. Tantaline® offers extra corrosion protection that is used to improve process throughput via higher temperatures or concentrations.
In the oil and gas sector, Tantaline® is a perfect choice where, for example, titanium has problems handling media that contain methanol or hydrogen sulphide.
Tantaline® offers higher corrosion performance than Hastelloy®* and titanium at competitive prices with short delivery time, factors that are key in processes within the oil and gas sector.
Precious metal refining is the separation of precious metals from noble-metalliferous metals. In order to isolate noble-metalliferous materials, either pyrolysis or hydrolysis procedures are used.
In pyrolysis, the noble-metalliferous products are released from the other materials by solidifying in a melt to become cinder and then poured off or oxidized.
In hydrolysis, the noble-metalliferous products are dissolved either in aqua regia (consisting of hydrochloric (HCl) and nitric acids) or in hydrochloric acid and chlorine gas in solution.
Subsequently, to be able to carry through this process where highly acidic environments are at play, Tantaline® treatment of the related process equipment is the ideal solution. Tantaline® treatment creates a tantalum surface alloy on the equipment used in refining processes it shields them from corrosion in strong acids.
Our customers buy or design the necessary equipment and send it to us for Tantaline® treatment. We Tantaline® treat these parts to insure corrosion resistance and ensure that your refining process is safe from corrosion.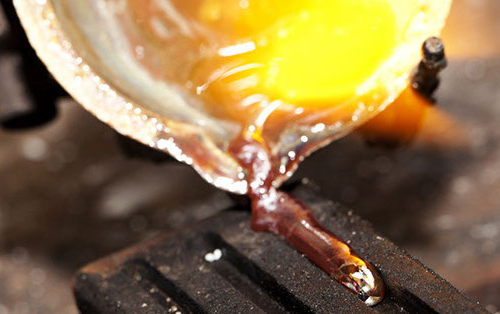 *Hastelloy® is a trademark of Haynes International